Report
Get to know Grant Thornton
Global snapshot
Read more
We are Grant Thornton
Grant Thornton is a leading business adviser that helps dynamic organisations to unlock their potential for growth. Our brand is respected globally, as one of the major global accounting organisations recognised by capital markets, regulators and international standards setting bodies.
Over the last three years we are the fastest growing large accounting organisation and we are constantly evolving and developing alongside our clients'.
Global scale and agility
As a global organisation of member firms with 56,000 people in more than 140 countries, we have the scale to meet your changing needs, but with the insight and agility that helps you to stay one step ahead.
Privately owned, publicly listed and public sector clients come to us for our technical skills and industry capabilities but also for our different way of working. Our partners and teams invest the time to truly understand your business, giving real insight and a fresh perspective to keep you moving.
Whether a business has domestic or international aspirations, Grant Thornton can help you to unlock your potential for growth.
About Grant Thornton Romania
Getting new international operation up and running in a fast-growing environment such as the Romanian one, can be seen as complex or challenging.
Whether the company is already running extensive international operations, making its first overseas acquisition, or simply opening an office in a new market, timely and rigorous advices are vital.
At Grant Thornton Romania, we endeavour to develop dynamism, reactivity and appropriate procedures that guarantee that we provide the right services and on time. We are strongly committed to the success of our clients, our people and our profession. Our strength is that our clients receive seamless and high-quality services, built on a profound understanding of the client's business.
At Grant Thornton Romania, we work on finding the right mix of general and specific qualification for the teams 'engaged' for our clients, ensuring that they possess the right industry expertise and the appropriate interdisciplinary knowledge. Aligning all those components in an efficient manner contributes to the client success and to the firm's reputation.
Awards
Grant Thornton is an award-winning globally recognised professional services network. Here are some of our awards: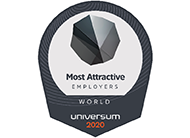 Universum Most Attractive Employers 2020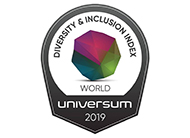 Universum Top 50 Employer for Diversity & Inclusion 2019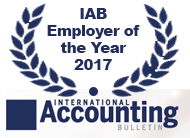 IAB Employer of the year 2017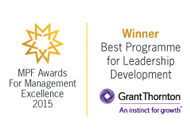 Best Programme for Leadership Development in 2015